Before I took my recent trip to Singapore, the only things I knew about it were:
It is a modernized, international city-state (as in, both a city and a country), and
Chewing gum there is illegal.
I wasn't sure what there was to see and do there, but it is close to Hong Kong and cheap to fly to so I decided to give it a shot. Turns out Singapore is awesome! Here are ten things I learned about the country during my trip.
Country Background
Singapore is a true mix of Asian cultures
According to demographic statistics, Singapore is about 74% Chinese, 13% Malay, and 9% Indian. The city's museums do an excellent job of portraying the histories of these different groups, and visiting the neighborhoods of Chinatown, Arab Street, and Little India is another great chance for tourists to witness Singapore's diversity.
It has four official languages
Because of its ethnic diversity, Singapore has four official languages: English, Mandarin Chinese, Malay, and Tamil (which is spoken in southern India and Sri Lanka). The language of instruction in schools is English, but children are required to study another official language as a second language. English is therefore the lingua franca, though I found people's accents tricky to understand at first!
3. Religious diversity is high
Singapore is about 33% Buddhist, 20% Christian, 14% Muslim, 11% Taoist, and 5% Hindu. According to a Pew Research Center study conducted in 2014, that makes Singapore the world's most religiously diverse nation. One cool experience I had was that my hostel was located in a very Muslim neighborhood where most women wore headscarves and long skirts, and I was able to visit a massive Ramadan night market along with a varied crowd of people (the one at Gerang Serai for those who know the city!) There are beautiful mosques, temples, and churches scattered throughout the city, and according to Singaporeans everyone celebrates everyone else's holidays.
Statistics from: http://www.pewforum.org/2014/04/04/global-religious-diversity/
Before becoming independent, Singapore was occupied by Japan…
Singapore was a British colony from the 1800s up until World War 2, when Japan was able to take Singapore from the British. At the end of the war the territory was given back Britain, but soon Singaporeans began requesting independence.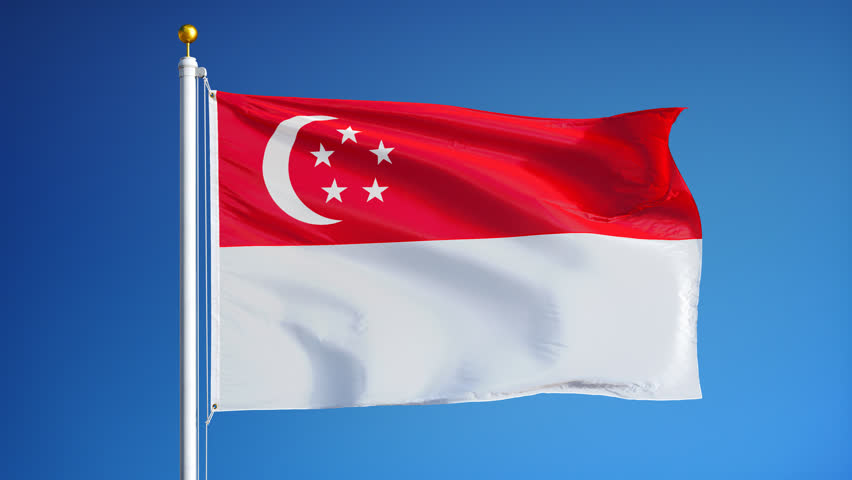 … And then it was part of Malaysia for two years
Ever wondered why Singapore exists as a tiny little dot at the end of Malaysia's long tail? Well, after Singapore first gained its independence, it did try and join Malaysia, but the union didn't work out. Malaysia overall hoped to form a society based on Malaysian culture, while Singapore had a different vision in mind.
To clarify that vision, when the government of Singapore decided to become independent, Prime Minister Lee Kuan-Yew told the new nation, "We are going to be a multi-racial nation in Singapore. We will set an example. This is not a Malay nation; this is not as Chinese nation; this is not an Indian nation. Everyone will have his place, equal: language, culture, religion." And that is the model which has ushered in modern Singapore.
Fun Facts!
Ice kasang is pretty cool
The coolest food (literally) I tried in Singapore is called ice kasang, and it is popular in both Malaysia and Singapore. I was wandering around a mall food court one day hoping to grab a snack (sometimes I'm so excited when I travel that I forget to eat proper meals) and I looked over at someone else's table and spied a rainbow mountain of goodness. Immediately I rushed to the closest food stall, scanning menus until I figured out where I could have what she was having!
I got a mango ice kasang (pronounced ka-chang), and it is made through the following steps: 1) Dump some weird tasteless jelly things into a bowl 2) Dump in corn (yes, corn) and red beans 3) Shave a massive heap of ice over the top 4) Pour various sweet syrups and some condensed milk onto the ice, and 5) Crown the top with some tasty mangoes. Honestly I thought this thing was so good, though like I said the jellies at the bottom were a disappointing finish and my mouth was entirely numb after eating approximately three pounds of snow. It was really the perfect treat after wandering around in Singapore's sweltering heat!
More Food Facts: Kopi, Teh, or Milo?
Ordering a drink in Singapore was probably the most difficult experience of my trip. I know that the city has four official languages, but I think ordering coffee should be an official fifth!
Menus start with both regular coffee (kopi) and tea (teh), which is pretty easy to figure out, but there is also an entire shorthand language which can be added onto the ends of kopi and teh. Adding "Si" means you want both milk and sugar, "O" means sugar but no milk, and then you can even mix all of the flavors together if you want… I think what I ended up getting was the "Kopi C Halia Iced," which was iced coffee with milk and sugar and also some ginger flavor (that was the "halia"). I felt very proud when I sort of knew what I was saying as I ordered.
On top of kopi and teh there is also Milo which is like a powdered hot chocolate type of thing that lots of people, especially kids, love to drink. One Milo drink is the Milo Dinosaur, which is iced Milo with condensed milk and sugar, and undissolved Milo powder piled on top in a little mound.
Singapore has nature!
Despite Singapore being a modern city some of its major tourist attractions are all about nature. Like Gardens by the Bay, which you've probably seen tons of really cool photos of on Instagram. Apart from the classic Supertree Grove there are some lovely fields and flowers there too.
But the biggest and best Singaporean nature attraction is definitely the Botanical Gardens, and particularly the Orchid Garden section. While a large part of the Botanical Gardens is free, not much of it is very photo-worthy apart from the palm tree section. But the Orchid Garden had plenty of stunning plants, archways, gazebos, trees, and so on. It made me feel like I was in The Secret Garden, and is a lovely way to spend a morning.
Singapore has beaches!
Again, since I always just perceived Singapore to be a big city it kind of slipped my mind that it is actually an island (confession: I actually didn't even know that until after my trip…) and therefore there is lots of nice coastline. While most tourists head to a tiny island in the south of Singapore called Sentosa to get their beach fix, I decided to try one closer to my hostel, East Coast Park.
I would very highly recommend this beach. It was near-empty, the water was super warm, and almost everyone else there was a local. The beach also had a really excellent selection of oceanfront places to eat and drink, so after burning my skin in the sun for a few hours I was able to get a bacon burger and beer, and a Starbucks frappuchino for dessert. And before you lambast me for being a basic white girl tourist, don't worry, I also crossed the street afterwards and tried some Indonesian 'pulut hitam' flavored ice cream. Pulut hitam is made from black glutinous rice porridge with coconut milk and palm or cane sugar, but all I knew at the time was that it was purple and delicious, and definitely worth eating two desserts in one day. (Second confession: I may have had even more desserts that evening…)
10. Singaporeans love their countrySingaporeans definitely really want travelers to see their country, probably because it is not exactly a #1 world tourism destination. I met some extremely helpful people who talked to me all about their country's history, culture, and most interesting spots. For example, as I ate lunch in little India, a woman at the next table over randomly struck up a conversation with me, gave me several restaurant recommendations, and then pulled out a paper and pen and made a full list of other things I could go see during my trip!
I noticed a theme of the recommendations I got was that people really wanted you to see stuff other than the tourist locations. I feel like in some countries, when you get off the beaten path people look at you funny, like, "Why on Earth would a tourist be out here?" But in Singapore it seemed they were really appreciative of people who like to dig a little deeper. Since that is exactly how I like to travel, and since I am genuinely interested in hearing people's perspectives on random things like the chewing gum policy, this made Singapore a great fit for me! (Did you know spitting is illegal too? Wow!)
After visiting, I can see why people are so proud—Singapore is diverse, safe, peaceful, and accomplished, which makes it a lovely place to spend some time.